Battery Range and Specifications to Download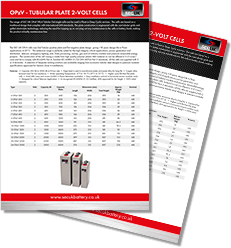 SEC UK series of - OPzV - Tubular Plate 2 - Volt Cells Batteries
The range of SEC UK OPzV VRLA Tubular Gel single cells can be used in Float or Deep Cyclic services. The cells are based on a traditional design that complies with International DIN standards. The plate construction is engineered with die cast tubular grids and gelled electrolyte technology, reducing the need for topping up or carrying out any maintenance to the cells or battery bank, making the product virtually maintenance free.
Summary of OPzV Battery Range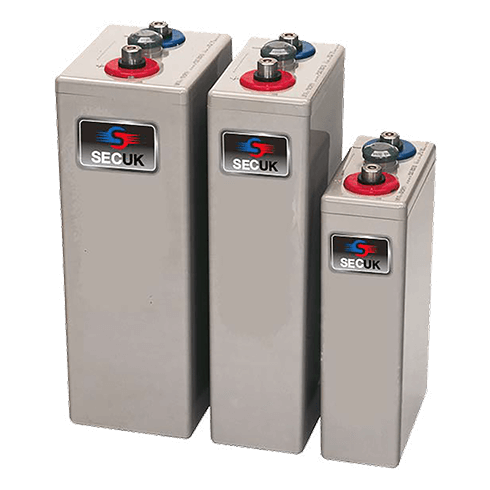 SEC UK series of - OPzV - Tubular Plate 2 - Volt Cells Batteries
The SEC UK OPzV cells uses Gel Tubular positive plate and flat negative plate design, giving >18 years design life in Float- applications at 20°C. This extensive range is perfectly suited for the high integrity critical applications; power generation and distribution, telecom, emergency lighting units.
Data processing, marine, gas and oil industry markets and premium renewable energy projects. The construction of the cell casing is made from high quality polymer plastic ABS material or can be offered in V-O cover/ case and lid to comply with BS-6290 Part 4, Eurobat IEC 60896 21/22 DIN 40736 Part 3 standards, all the cells are supplied with 2 or 4 terminals.
A selection of bespoke racking solutions are available ranging from economic tubular steel designs to premium modular specifications approved for Seismic Zone 4 installations.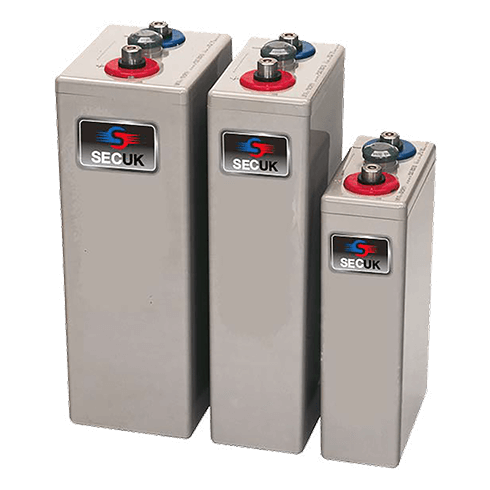 Features of range
Capacity 200 Ah to 3000 Ah at 8 hour rate
Virgin lead is used to manufacture plates and paste alloy for long life
Copper alloy terminal insert for low resistance
Wider operating Temperature: -4°F to 131°F (-20°C to 55°C)
Higher cycle life than flat plate cells
100% initial capacity
Solid ABS cases and covers (UL94V-0 Flame Retardant available)
Easy installation vertical or horizontal seismic modular racks
UL recognised IEC60896-21 22 Certified, IATA approved for Air Freight
Designed for critical Telecom Application