Battery Charging Solutions and Specifications to Download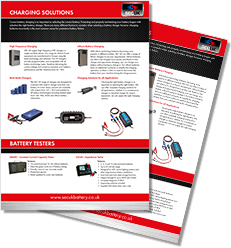 Battery Charging Solutions
Correct battery charging is as important as selecting the correct battery.
Protecting and properly maintaining your battery begins with selection the right battery charger.
There are many different factors to consider when selecting a battery charger however charging batteries incorrectly is the most common cause for premature battery failure.
Summary of our range of Battery Chargers and Solutions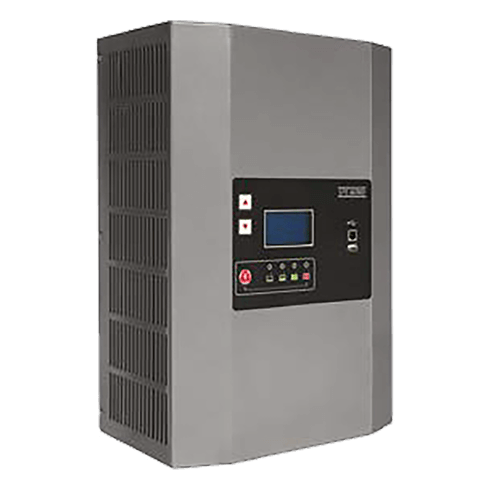 High Frequency Charging
SEC UK supply High Frequency (HF) chargers in single and three phase. Our range for Motive Power equipment are manufactured in Europe using the latest technology and software. Our HF chargers are fully programmable, and compatible with all battery technology types, therefore delivering the correct voltage and current to maximise your battery's performance and life. Solutions from 6V - 96V.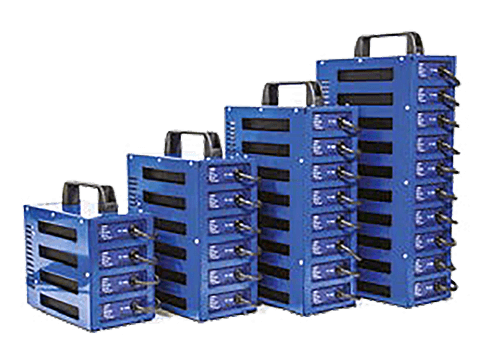 Multi Bank Chargers
The SEC UK range of chargers are designed for customers that need to charge more than one battery at a time. Many variants are available with outputs from 12V – 36V and suitable for all battery technologies including Sealed Lead Acid, Gel, Wet, AGM and Lithium battery chemistries.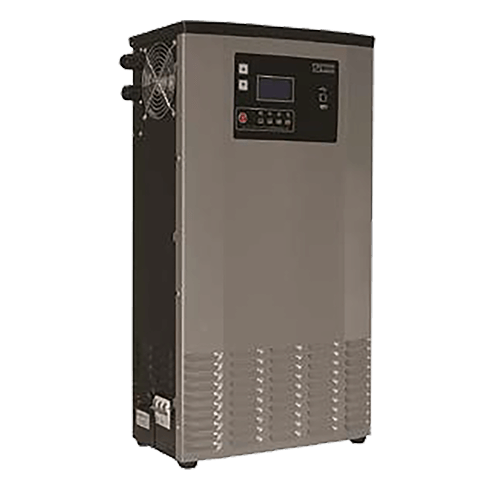 Lithium Battery Charging
With Lithium technology batteries becoming more popular in different markets, SEC UK can offer a range of lithium chargers to suit your requirements. Lithium batteries are able to be charged more quickly and thanks to fast- charge and opportunity charging, you can charge your battery without having to change it. Our Lithium batteries have an additional connector to simplify the charging operation, so there is often no need to disconnect the battery from your machine during the charge process.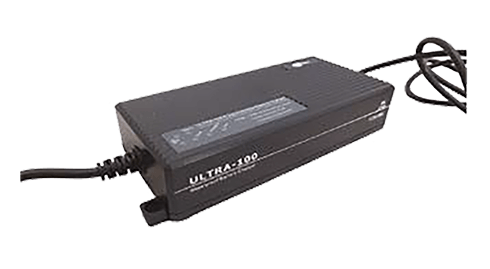 Charging Solutions for all Applications
Choosing the right battery charger is as important as selecting the right battery. We can offer complete charging solutions for all applications, whether it's a maintenance charger or industrial charger for airport equipment, we can supply the right charging solution.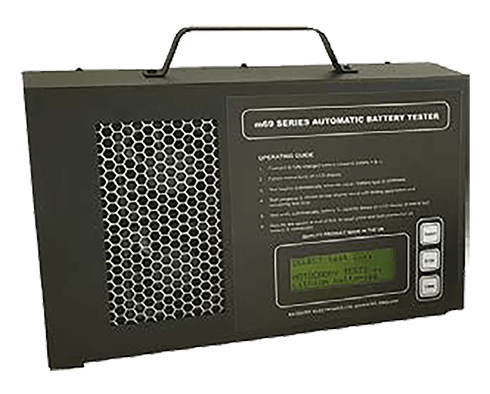 SM69C - Constant Current Capacity Tester
12v Lead Acid and 12-16v Lithium batteries
Takes the guess work out of battery testing
Friendly, easy to use, accurate results
Printed test reports
Easily updated to cover new batteries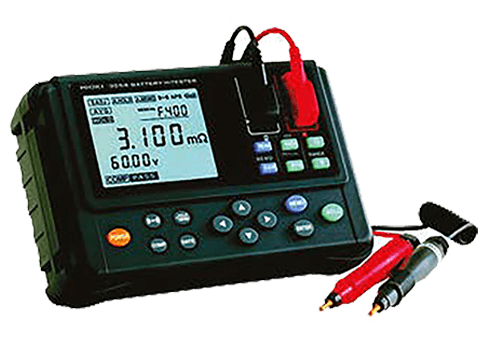 S3554 - Impedance Tester
2, 4, 6 and 12 volts (nominal) batteries
Up to 60 volt test range
Designed for UPS, central lighting systems and other large backup battery installations
Auto-hold and Auto-data storage functions
Integral storage for up to 4800 sets of data
Complete diagnosis of VRLA
Supporting software included
Supplied with heavy-duty carry case