Battery Range and Specifications to Download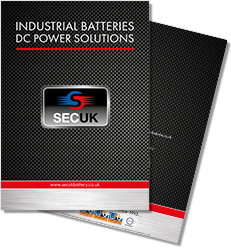 SEC UK is a Division of Shield Batteries Ltd. We have a wealth of knowledge exceeding 100 years working with all battery chemistries.
SEC UK's core strength is our Engineering background, capable of looking at both the application and design requirements to meet the specification, offering either an "off the shelf" battery solution or where required a new design of a battery pack or battery bank. This ensures that the customer gets the best advice to achieve the optimum Power Solution for the application, at the best price possible.

Core to our belief is free support and advice for all customers. We provide safe, reliable battery products for trade and end users.

Our reputation, service record, quality control and overall experience makes SEC UK the best answer for your global battery requirements.

To arrange a visit or to discuss your battery requirements, please get in touch!
Batteries designed to deliver, Batteries built to last