Battery Range and Specifications to Download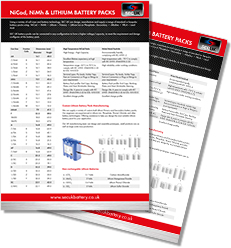 SEC UK series of - NiCad, NiMh & LITHIUM - BATTERY PACKS
Using a variety of cell sizes and battery technology, SEC UK can design, manufacture and supply a range of standard or bespoke battery packs using: NiCad • NiMh • Lithium – Primary • Lithium Ion or Phosphate - Secondary • Alkaline • VRLA – Lead Acid.
SEC UK battery packs can be connected in any configuration to form a higher voltage/capacity, to meet the requirement and design configures of the battery pack.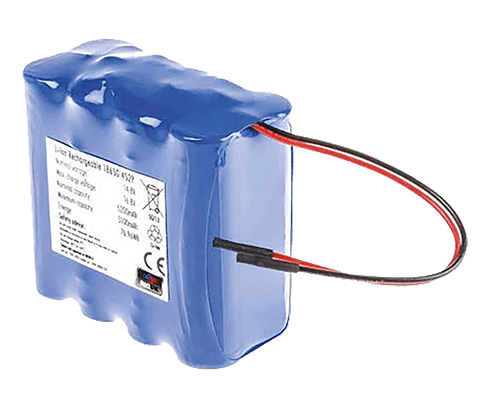 SEC UK - Custom Lithium Battery Pack Manufacturing
We can supply a variety of custom-built Lithium Primary and Secondary battery packs. Our engineers are experienced in Lithium-Ion, Phosphate, Thionyl Chloride and other battery technologies. Offering assistance to help you design the most suitable Lithium battery pack for your application.
Our UK manufacturing team can design and assemble prototypes, small products runs as well as large scale mass production.
We pride ourselves on the supply of the correct battery at a competitive price to meet customer requirements from a range of battery types and chemistries. SEC UK's engineering background means that we take both the application and design requirements into account to meet the desired specification and can offer either "off the shelf" solutions or something more bespoke, including assistance with the design of battery packs and battery banks.
Batteries designed to deliver, Batteries built to last