Battery Range and Specifications to Download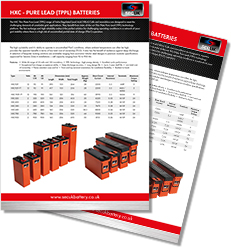 SEC UK series of HXC - Pure Lead (TPPL) Batteries
The HXC Thin Plate Pure Lead (TPPL) range of Valve Regulated Lead Acid (VRLA) Cells and monoblocs are designed to meet the challenging demands of unreliable grid applications. They benefit from state-of-the-art Thin Plate Pure Lead (TPPL) technology platform. The fast recharge and high reliability makes it the perfect solution for challenging operating conditions in a network of poor grid stability where there is a high risk of uncontrolled partial state of charge (PSoC) operation.
Summary of HXC Battery Range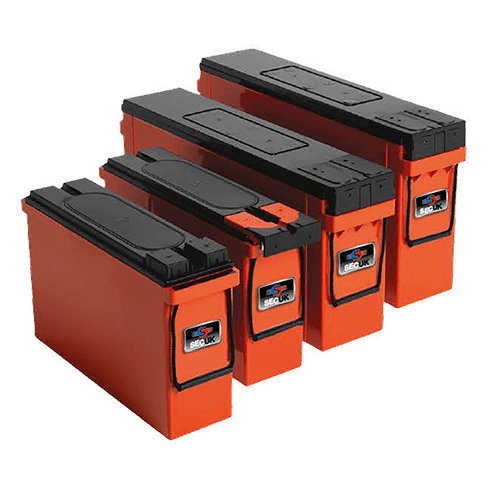 SEC UK - HXC Thin Plate Pure Lead (TPPL) Series Batteries
The high cyclability and it's ability to operate in uncontrolled PSoC conditions, where ambient temperature can often be high, provides the operator benefits in terms of low total cost of ownership (TCO). It also has the benefit of resilience against deep discharge. A selection of bespoke racking solutions are available ranging from economic tubular steel designs to premium modular specifications approved for Seismic Zone 4 installations – cell capacity ranging from 92 to 900 Ah.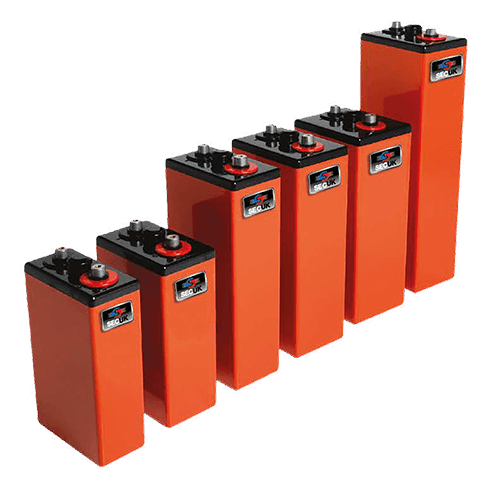 Features of range
Wide Ah range of 2V cells and 12V monoblocs
TPPL Technology - high energy density
Front and top terminal orientations for installation flexibility
Exceptional fast charge acceptance ability
Deep discharge recovery
Long design life
Up to 2-year shelf life
Low total cost of ownership
Flame retardant case and lid
Excellent cyclic performance
Resilient to harsh environments