Battery Range and Specifications to Download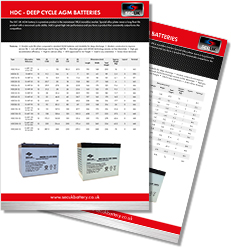 SEC UK series of HDC High Deep Cycle/High Cyclic AGM batteries
The SEC UK AGM battery is a premium product in the mainstream VRLA monobloc market. Special alloy plates mean a long float life product with a renowned cyclic ability. Add in great high rate performance and you have a product that consistently outperforms the competition.
Summary of HDC Battery Range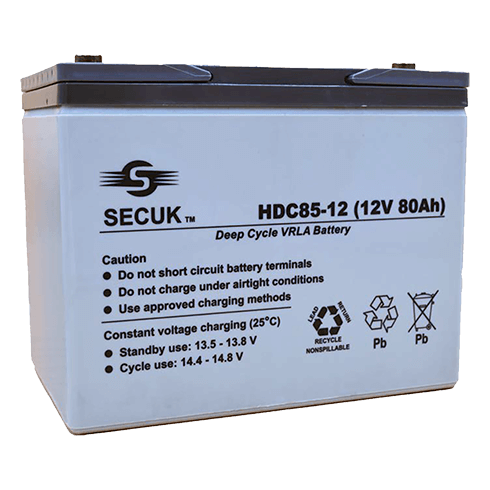 SEC UK HDC - Deep Cycle/Super Cycle AGM Batteries
Our HDC series are AGM Batteries that have been designed for cyclic applications, whilst maintaining all the added advantages of starved electrolyte" technology; fast charging, very low gassing, wide temperature range, high capacity per mono bloc, can be operated in any orientation and is offering a Design Life of up to 10 years at 20°C.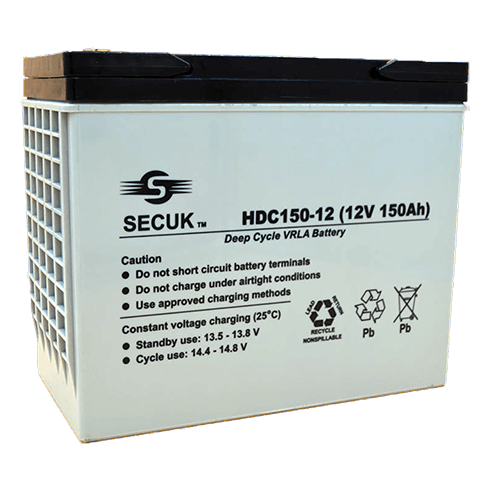 Features of range
Double cycle life when compared to standard AGM batteries and durability for deep-discharge
Absorbed glass matt (AGM) technology assures no free electrolyte
Low self-discharge rate for long shelf life
Modern construction to improve service life
High gas recombination efficiency
High tin calcium alloy
IATA approved for Air Freight
Used in any orientation
Screw down terminals